Dear members and guest,
we are very happy that golf is allowed under the latest corona state legislation datet 30.10.2020.
Please note that only twosome flights are allowed. Please keept distance to each others of 1.5 meter everwhere on our premises including the parking plot, the driving range and the golf course. Please enjoy your golf round at Kosaido. Guest are very welcome.
And stay healthy!
All the best your Kosaido Team.
We are open again ☀️ and look foward to welcome you - or call us on +49 (0) 2104 7706-0 ☀️ ### We of course follow all goverment regulations for hygiene for your safty ### Please note, we do not accept cash any longer for this reason
Wednesday 25-11-2020
Opening hours
ProShop
Mo. 09:00 am - 05:00 pm
Sa.-So. 8:30 aM - 05:00 PM
Range is closed on Mondays
Our restaurant will be closed from 2.11.2020 onwards due to corona state legislation.
golf taster course free of charge
German golf certificate for beginners
Special Occasions
and Meetings
Come
celebrate
your special
occasions
with us.
News
Kosaido has been accelerated to one of the top golf clubs in europe.
3 course records in 3 days at the Pro Golf Tour at Kosaido!! day 1….day 2 day 3 at the Pro Golf Tour at Kosaido – the challenge for Europes best upcoming golf professionell talents
Nachrichten von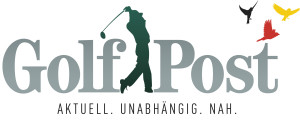 Kosaido is the International Golf Club of Düsseldorf.
We are proud of our members who joined us from all over the world …
The New Kosaido -
What our friends say about Kosaido
"It has developed into an amazing golf course."