Dear members, dear guest,
due to government corona legislation, we are closed starting the 16th of december.
We hope to be able to welcome you soon.
Your Kosaido Team
And stay healthy!
All the best your Kosaido Team.
We are planing the golfsason 2021 with plenty of golf courses for beginners. If you interested to be informed about our beginners courses once we can put them online, please send us an e-mail to
proshop@kosaido.de
.
Thursday 28-01-2021
Due to the latest government legislation
all golf courses in NRW are closed
until the 10th of january 2021.
We hope to see you soon!
golf taster course free of charge
German golf certificate for beginners
Special Occasions
and Meetings
Come
celebrate
your special
occasions
with us.
News
Kosaido has been accelerated to one of the top golf clubs in europe.
3 course records in 3 days at the Pro Golf Tour at Kosaido!! day 1….day 2 day 3 at the Pro Golf Tour at Kosaido – the challenge for Europes best upcoming golf professionell talents
Nachrichten von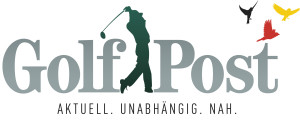 Kosaido is the International Golf Club of Düsseldorf.
We are proud of our members who joined us from all over the world …
The New Kosaido -
What our friends say about Kosaido
"It has developed into an amazing golf course."