The Kosaido Hotel
Boutique Hotel Villa am Ruhrufer Golf & Spa
small, fine and mighty!
The Kosaido family includes the Boutique Hotel Villa am Ruhrufer Golf & Spa, one of the smallest 5-star hotels in Europe. In the tradition-steeped villa from 1898 with six stylishly and lovingly furnished deluxe rooms, six elegant suites and an in-house spa, comprehensive comfort and absolute privacy are writ large. The atmospheric ambience created by crackling fires, art, design details and the subtle combination of the finest materials add to the "feel-good" charm.
The boutique hotel Villa am Ruhrufer Golf & Spa, which belongs to the Kosaido company, is 20 minutes by car from Kosaido.
The Villa am Ruhrufer Golf & Spa
The combination of exclusive hotel and feel-good spa directly on the banks of the Ruhr, which is unique in the entire region, is an exciting luxury destination for international and national golfers and guests. The hotel is a member of the fine association of Small Luxury Hotels of the World.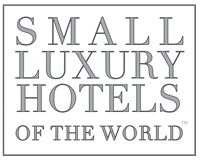 Spend the night in an idyllic, traditional country hotel
The Hotel Gut Moschenhof in Düsseldorf is located in a landscape conservation area, directly between the Rotthäuser Bachtal and the Grafenberger Wald. Only a few minutes' drive from the famous Kosaido International Golf Club Düsseldorf (4.4 km), there is a direct bus connection.