Golf in the middle of happiness! Spectacular topography, sensational views from the highest point in Düsseldorf, a sporty terrain for an exciting golf and nature experience, top cuisine in a top ambience, sky sports bar, holiday feeling near Kö-Bogen – pure relaxation only 15 minutes from Düsseldorf city centre.
A private German family-owned golf club – with an international focus and history – the international golf club in Düsseldorf offers a unique membership and a special kind of golf adventure. The golf expe-rience at Kosaido: Nice & easy, modern, timeless & cool!
Whether a beginner, rookie, team player or professional, whether young & crazy or senior,
the mix of all ingredients makes the experience.
one-time/not extendable/DGV ID card
€ 129
12 months
€ 119
24 months
Annual fee/unlimited membership/can be cancelled annually
€ 139
Company memberships in form of an advertising contract including the right to play
€ 1.650
Young adults from 19 years
€ 59
Young urban golfer
27-30 years
€ 99
Young Urban Professional
31-33 Jahre
€ 119
Right to play from Monday to Friday
(Fridays until 12 p.m.)
€ 99
Full right to play/no DGV pass/not renewable
€ 499
Club contribution (e.V.) adults
€ 100
Gastronomy package for adults
€ 300
Buggy
Ticket of ten – pay nine
€ 315- 18 Loch
€ 225 – 9 Loch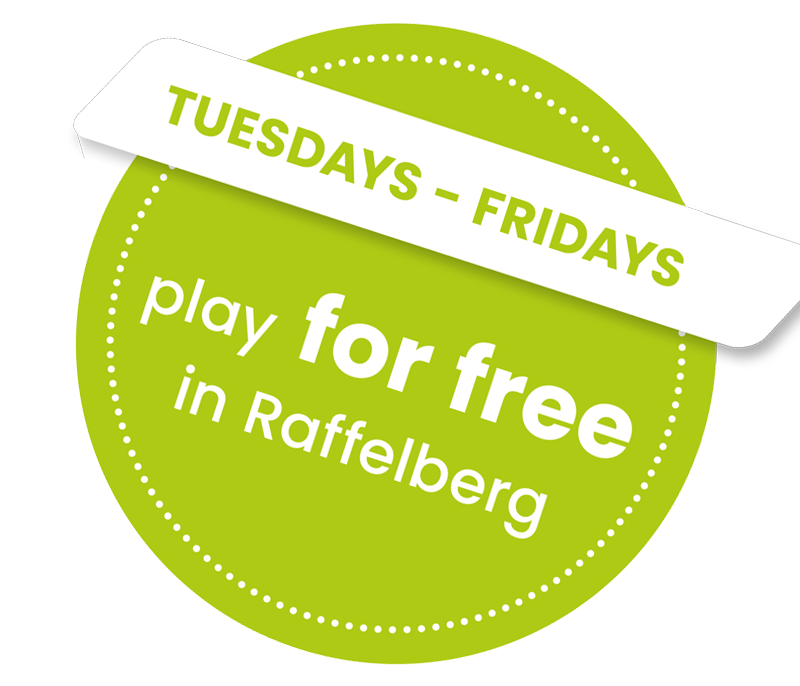 Right to play on our 18-hole Championship course

Free use of all exercise facilities

As a member, the golf course is exclusively available to you on weekends and public holidays between 11:00 a.m. and 1:00 p.m.

In 2017 Kosaido was nominated for a member of the World of Leading Golf. With your membership in the Kosaido Golf Club you enjoy further advantages in all World of Leading Golf Clubs.

Your friends play with you at a reduced greenfee, the so-called members greenfee. This is € 49 instead of € 79 during the week and € 69 instead of € 95 at the weekend.

Greenfee – free play from Tuesdays to Fridays (except public holidays) at the Raffelberg Golf Club.

Discounted use of the Revolution Driving Range at the Mülheim an der Ruhr Raffelberg Golf Club.
FreeGolf powered by Toptracer at the Raffelberg Golf Club
(discounted Toptracer Bay use, discounted ball prices)
By becoming a member of the registered club (e.V.), you acquire the official membership card of the German Golf Association (DGV). The DGV pass entitles you to play on other golf courses and guarantees your handicap management.

Participation in club-internal golf tournaments, club-internal events and club championships

You have the opportunity to use our new e-buggies at preferential rates. The buggy fee for members is € 35 and for guests € 45. You can also purchase a ticket of ten and pay nine for members.

10% discount on logo clothing, clubs and golf shoes in the pro shop.

Our spacious and diverse event rooms are available for your celebrations. There is no room rental for members.

Possibility to rent caddy boxes and lockers in the changing room.
Leading Member Card:

On every 1st Friday of the month, ordinary full members of

the participating clubs

can play free of green fees at the other facilities.

On all other days you will receive a 50 % discount on the regular green fee, according to the price list Monday-Sunday.

The seven participating clubs are:
GC Schloss Miel, GC Am Alten Fliess, GC Clostermannshof, GC Düren, GC Eifel, Haus Bey and from 1.06.2022 Kosaido International Golf Club Düsseldorf.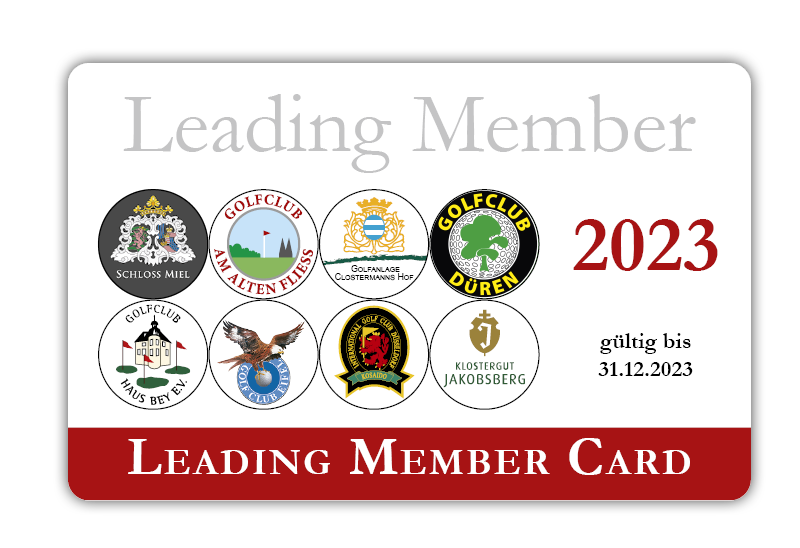 The Kosaido Experience
Experience an 18-hole championship course of international class

Spectacular topography

Sensational views from the highest point in Düsseldorf to Cologne Cathedral

A sporting terrain for an exciting golf and nature experience

Top cuisine in a top ambience

Holiday feeling near the Kö-Bogen – pure relaxation only 15 minutes from Düsseldorf city centre

A private golf club in German family ownership – with an international history and orientation

The international golf club of Düsseldorf!